Evening Standard reports that a huge Mexican black kingsnake had to be rescued after it was found in from a residential area of Neasden, London.
Although Mexican black kingsnakes are only native to the Americas, they've made their way to other parts of the world.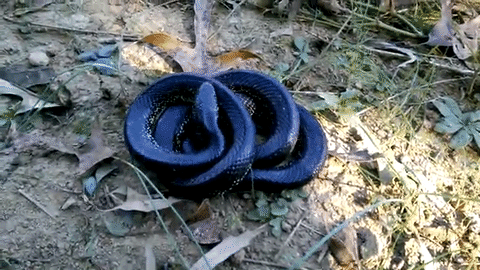 Not native to England, this terrifying snake is usually only found in regions of the Sonora Desert, Arizona, Northwestern Sinaloa, and Mexico says the report.
A huge one was found in the garden of a woman in northwest London and she called for backup.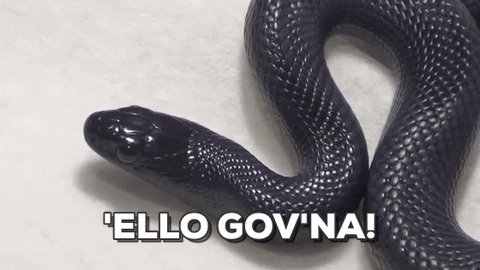 The woman who made the shocking discovery was stunned to find the scaly creature slithering in her garden. Instead of setting fire to her residential property and running away from that scaly nightmare, she called the Royal Society for the Prevention of Cruelty to Animals to help save the day.
When the RSPCA arrived, they noticed that the snake was wounded…
Although the snake looked like it had been attacked, it was not seriously injured. Specialists suspect a fox or a cat may have gotten a hold of it. My guess would have been that either Ice Cube or Jennifer Lopez were responsible, but maybe they only tangle with anacondas.
So they picked it up and took it to an animal hospital to treat it.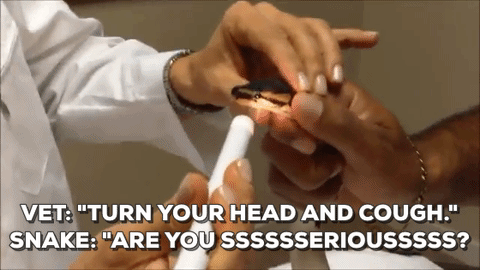 Collection officer Jill Sanders of the RSPCA goaded the reptile into a box and then took it to the specialist center to be cared for under professional supervision.
Experts think the snake was probably just being kept as a pet until it escaped.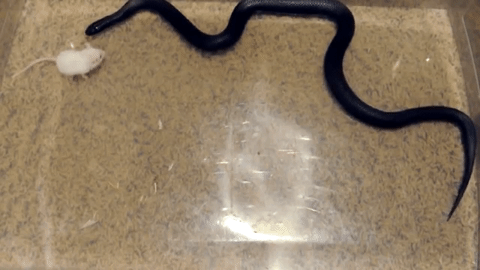 According to the article, when they aren't jailbreaking themselves from vivariums, these serpents are pretty popular pets. They eat "small rodents, lizards, birds, eggs, and even other snakes," so they're actually pretty easy and fun to take care of — especially if you're the kind of pet owner who likes feeding live animals to live animals.
Please leave a comment! Share this story with the world by tapping the SHARE button below!