Sports Illustrated reports that the "polls are closed and the votes have been counted!" At long last, the 2017 SI Swimsuit Model Search is finally over! Hailing from beautiful Rio de Janeiro, your winner, Anne de Paula.
From Brazil, to the pages of Sports Illustrated's Swimsuit Edition…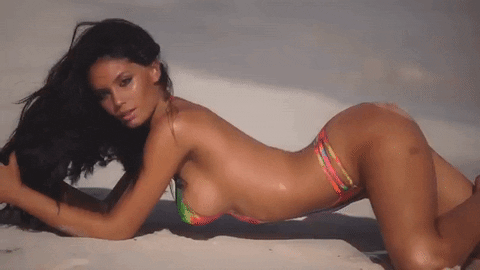 As the official winner of the 2017 SI Swimsuit Model Search competition, Anna de Paula is guaranteed to be featured on the pages of SI next February.
Anna didn't even know she'd won until she read it on a teleprompter live…
According to SI, they had the Brazilian bombshell come in to their studios on her birthday for "what she thought was just an average interview on their live show, SI Now." De Paula realized she'd won as she read it out loud to the teleprompter.
"If you start as a Sports Illustrated model you will do amazing."
Anna is the first SI Swimsuit 2018 rookie and you can expect to see more from her as her career takes off from here.
Share with your friends who love Selena Gomez using the links below!