It's no secret that the MLB has a huge number of latino players. It's been like that for years thanks to trailblazers like Roberto Clemente (out of Puerto Rico) who helped pave the way for more to make it to the majors. But when we think of their origins, the countries that mostly come to mind are the Dominican Republic, Venezuela, Cuba, Puerto Rico and even Mexico. While those places do produce the majority of the players in the league, there are a few who represent their countries, almost single-handedly. Here's to them.
1) Yan Gomes, out of Brazil, is proving the soccer giant can produce legit players in another sport.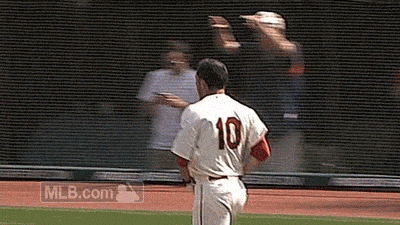 Born in Sao Paulo, the Cleveland Indians catcher moved to Miami as a kid. He was drafted by the Toronto Blue Jays in 2009 and became the first-ever Brazilian player to make it to the majors. Gomes (with an S and not a Z) went to the Indians in 2012 and reached the World Series in 2016, a feat certainly worth of some samba dancing.
2) Paulo Orlando, also out of Brazil, made sure they have a World Series champion, too.
http://giphy.com/gifs/mlb-royals-kansas-city-paulo-orlando-76SkwxOmgbwiY
Also from Sao Paulo, the speedster was signed by the White Sox in 2005 and made the majors in 2015 with the Royals. That year, the outfielder had a stretch where he hit 5 triples in 7 games to help KC win the World Series, giving solace to his home country after the infamous exit as hosts of the 2014 World Cup against Germany. Yikes.
3) Julio Teheran, out of Colombia (not Columbia!), gives South America more representation, and an All-Star.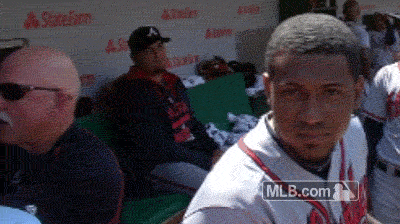 The Braves pitcher out of Cartagena was signed as a 16-year-old in 2007 and was a touted prospect most of his career, pitching for the World Team at the All-Star Futures Game in 2010. But it wasn't until 2013 that he broke out and has been Atlanta's opening day starter for the last three years and counting and was an All-Star in 2014 and 2016. Colombian pride, papá!
4) Jose Quintana, also from Colombia, is another skilled arm out of the soccer-crazed country.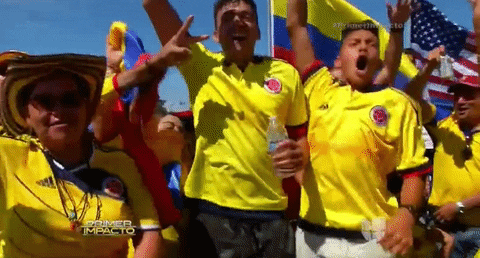 Born in Arjona in 1989, Quintana was signed as an international free agent with the N.Y. Mets, made it to the majors with the Chicago White Sox in 2012 and has since been one of the better arms in the team's pitching rotation. He was named to the All-Star Game last year and is arguably the White Sox's ace in 2017. Cheers to the Colombian arms in the majors, be it with some aguardientico or a tinto.
5) Erasmo Ramirez, from Nicaragua, isn't the tallest pitcher nor does he have the strongest arm, but he has big-time heart.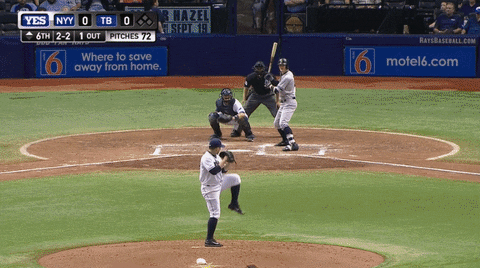 Ramirez moved to El Salvador at 12 and signed with the Seattle Mariners in 2007 at 17 yeas old. He made his first appearance in the majors in 2013, but it wasn't until two years later with Tampa Bay that the "Nica" truly arrived, starting 27 games with a 3.75 ERA. In the modern day, Erasmo is a reason for national pride and the biggest name in Nicaraguan baseball.
6) Cheslor Cuthbert, out of Nicaragua, has a chance to become the baseball pride of the Nicas.
Cuthbert, an infielder born in Corn Island, was signed out of Nicaragua in 2009. He arrived in the majors in 2015 as, third baseman, Mike Moustakas' unofficial sub since. Even though "Moose" is back in 2017, the Royals want to give Cuthbert a chance to stay in the lineup by playing him at second base. When opportunity calls, you got to be ready. This 24-year-old Nica might just run with it.
7) Carlos Ruiz, out of Panama, fulfilled a promise to his mom, becoming Señor Octubre and a World Series champion.
One of the biggest names out of Panama baseball, after a certain Mr. Mariano Rivera. After losing his father at a young age, Ruiz promised his mother he'd support the family. In 1998, he signed with the Philadelphia Phillies and 10 years later he became an integral part of the 2008 World Series win. He earned the nickname Señor Octubre, and at 38-years-old, "Chooch" is still a bad dude.
8) Ruben Tejada, out of Panama, became famous after being the recipient of an infamous baseball play.
The infielder will forever be linked to the "Chase Utley rule." As a New York Met in Game 2 of the 2015 NLDS against the L.A. Dodgers, Tejada was slid into by Utley in an attempt to break a double play, resulting in the Panamanian's broken right leg. Tejada is currently in spring training with the New York Yankees. A change of leagues and never having to see Utley again just might help catapult Tejada back into a full-time gig.
If you know any more up-and-coming Latinos from these or other countries making their way to the big leagues or are simply a fan of Latinos in MLB, leave a comment or share this story with all of your friends by tapping that little share button below!